E-Commerce One-Stop Services
Combining our data platforms, in particular our e-commerce platform powered by Shopify, marketing technologies, and end-to-end services ranging from strategic planning consulting, web & SNS (Social Networking Service) marketing, e-commerce website development & operations, to fulfillment, we help our clients grow their businesses.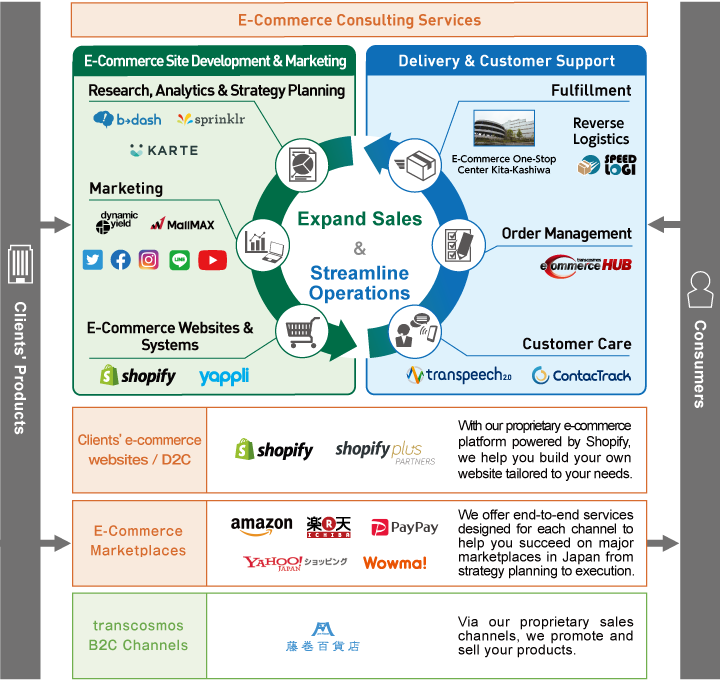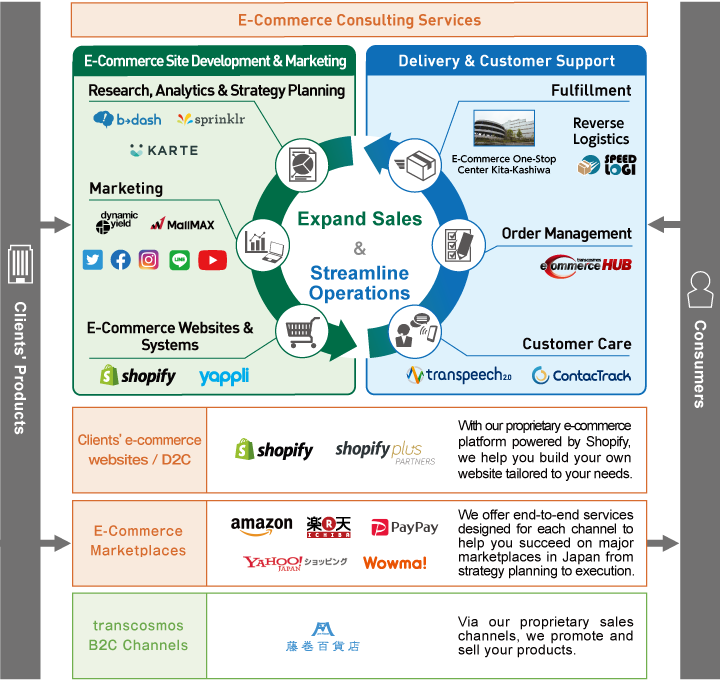 E-Commerce Consulting Services
Comprehensive consulting services covering the entire e-commerce operations.
transcosmos offers two types of e-commerce consulting services: E-Commerce Consulting Services and 5A Loyalty Suite.
Our e-commerce consulting services check your entire e-commerce operations (development, operations, marketing and fulfillment) from a bird's eye view, identify the challenges, and make the operations better than ever before.
The 5A Loyalty Suite is our exclusive consulting service package, in which we use the measurement based on the "5A's" proposed by the renowned economist Philip Kotler in his "Marketing 4.0: Moving from Traditional to Digital." transcosmos has the exclusive right to use the "5A's" research methodology in Japan.
E-Commerce Consulting Services Details 5A Loyalty Suite Details
Open Store on Online Malls & Maximize Sales
Open your store on Amazon and Rakuten & maximize sales.
We have developed our proprietary method to help you sell your products on the kings of product search engines; Amazon & Rakuten Ichiba. Our expert team offers specialty services essential to win on Amazon & Rakuten Ichiba.

Website Development & Marketing
Build your e-commerce website with Shopify, run OMO marketing, deploy & operate MA, boost CX, carry out MEO strategy, and create apps.
As of September 2021, transcosmos is one of the only seven Shopify Plus Partners in Japan. With this highest-rank partner certification, we can build large-scale e-commerce websites for you. In the marketing space, we help you run OMO (marketing strategy merging online and offline), deploy & operate MA (marketing automation) tools, offer online customer services, web-based customer services, and optimize customer support.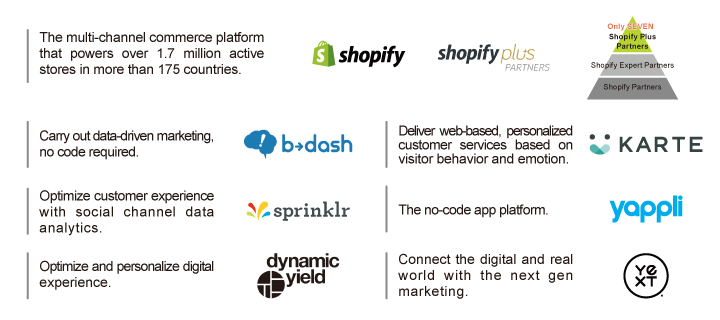 Delivery & Customer Support
Fulfillment, order management and customer care services.
At transcosmos E-Commerce One-Stop Center Kita-Kashiwa, we offer all kinds of backyard operations for your e-commerce business. Our services include logistics - receiving and shipping your products -, order management using OMS and WMS, returns and exchanges, customer services, and more. We have a variety of service plans tailored to the needs of large to small-size business owners. Our center is a bonded warehouse for cross-border e-commerce, and we have a cosmetics manufacturing and sales license. In addition, as a certified ISO27001 company, we take security measures to keep personal information safe and secure.
Major Achievements in Japan
From website development and operations to logistics, we help Japanese e-commerce business operators at one-stop. What's more, we operate our clients' websites and act as their sales agent on leading e-commerce marketplaces.
transcosmos wins the "Rakuten Ichiba Monthly Excellent Shop" award for the third straight month. Offered one-stop services to assist Philips Japan in operating its official online store on Rakuten Ichiba.
transcosmos builds an e-commerce website for ONWARD DD, a D2C apparel brand. Successfully launched the website within only 45-days using Shopify, the e-commerce platform.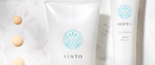 Case Study


I Criar
transcosmos starts offering cosmetic manufacturing services for cosmetics brand SiNTO in the company's own warehouse. With the cosmetics manufacturing license, transcosmos offers end-to-end distribution processing and warehousing services.
transcosmos builds a communication platform designed for entertainment & events, connecting LINE chatbot, e-ticketing and e-commerce services.

Case Study


KODANSHA
transcosmos offers end-to-end operations services for KODANSHA's "Partwork" at one-stop.