Global E-Commerce Platform Provided by the transcosmos Group
Integrated E-Commerce Platform transcosmos eCommerce HUB
transcosmos's eCommerce HUB is an integrated e-commerce platform that is filled with over 50 years of IT outsourcing operational excellence. eCommerce HUB seamlessly links the systems required for e-commerce business at real-time. Moreover, the platform satisfies clients' diverse needs by closely integrating logistics, payment, advertising, and all other essential services.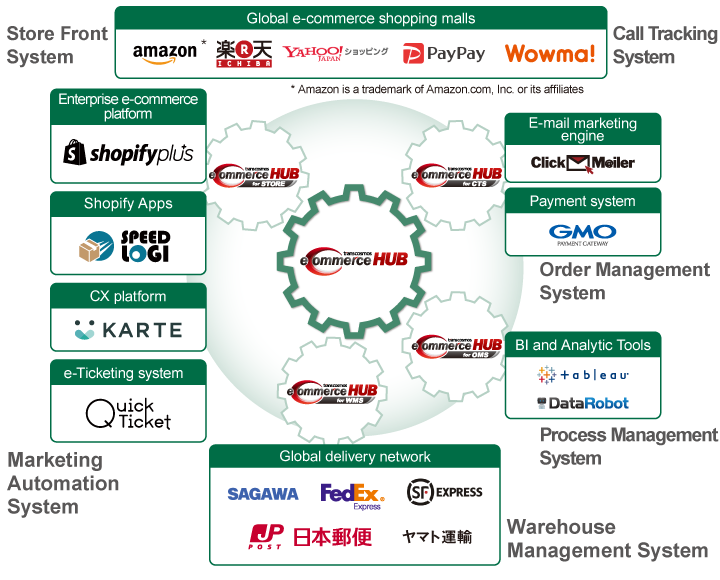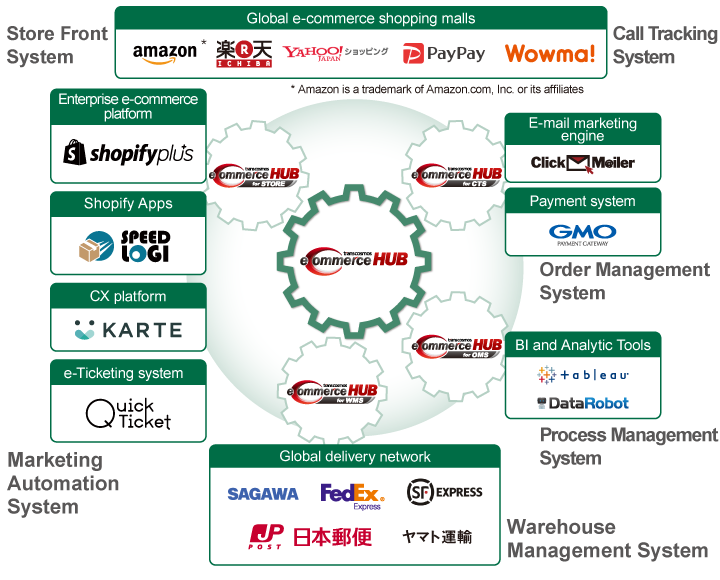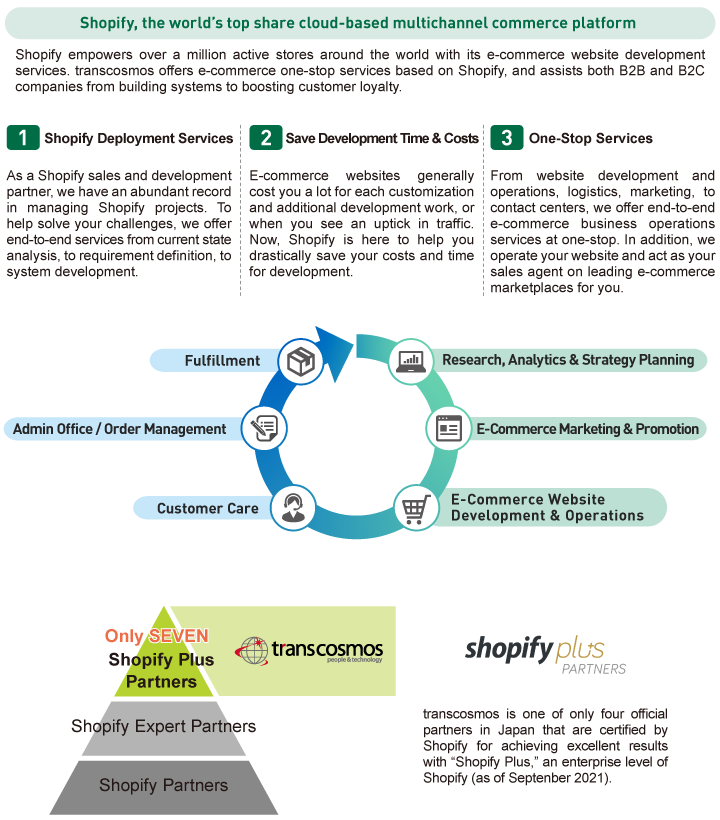 PFSweb
One of the Best E-Commerce One Stop Services Companies in Europe and the United States

NASDAQ-listed PFSweb is a leading company in the U.S. e-commerce one-stop services industry. PFSweb delivers e-commerce solutions via various global standard e-commerce platforms that include Salesforce Commerce Cloud (former Demandware), Oracle Commerce, Magento, SAP hybris, and IBM WebSphere Commerce.
VAIMO
A European e-commerce system solutions company

As an e-commerce support company specializing in developing e-commerce solutions, VAIMO was named as the leading e-commerce solutions partner in the EMEA region by Magento. With its offices in Sweden, the United Kingdom, and South Africa, VAIMO develops e-commerce systems for clients in Europe and the United States.